May 2, 2015
- by SOTT
.net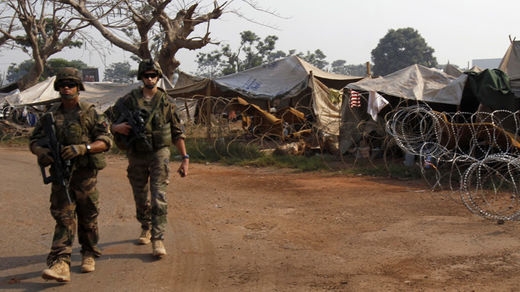 Following shocking revelations of child sexual abuse by French peacekeeping troops in the Central African Republic, the UN has warned that it is "horribly possible" that information about more such cases may emerge.
As the investigation continues into the alleged French crimes and troop misconduct, UN human rights spokesman, Rupert Colville admitted that "it is possible, it's horribly possible," that further inquiries will reveal more unreported instances.
The French investigation followed numerous reports of sexual exploitation and abuse of children by the French military before the establishment of MINUSCA - the United Nations peacekeeping operation in Central African Republic. The period under investigation is December 2013 through June 2014. Colville called the allegations "abhorrent" and "utterly odious."
Please read the Full Article
here >>